​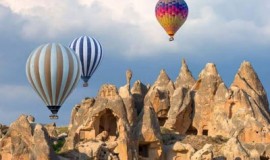 DAILY TOURS: We organize two daily tours in Cappadocia. These tours are the Green and Red Tours. Both tours begin at 09:30 with pick-up from our hotel and Red Tour end around 16:00 and Green tour end 18.00. Our tours offer professional, licensed, English-speaking guides – experts in Cappadocia history and culture. Both tours including lunch, entrance ticket, transport.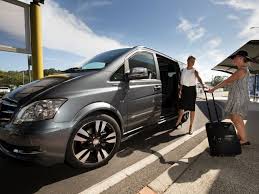 There are two airports in Cappadocia; the Kayseri Airport (ASR) and the Nevsehir Airport (NAV). Kayseri is about 1 hour and Nevsehir about 40 minutes from the Aren Cave Hotel. We operate airport transfers for both Kayseri and Nevsehir airports and for all incoming and outgoing domestic flights.

Private Transfers
We can also book a private transfer direct from the airport to our hotel. As the shuttle bus stops at different hotels en-route, the private one will be faster.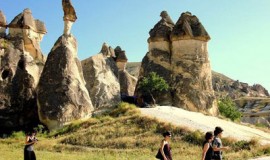 A. South(Green)Tour
​1. Göreme panorama (esentepe hill)
2. Derinkuyu untherground city
3. Ihlara Valley (hiking 3 Km )
4. Lunch Break
5. Selime Monestery
6. Pigeon valley panorama
7. Onyx Factory

B.North ( Red )Tour:
1. Uçhisar Castle (View Point)
2. Göreme Open Air Museum
3. Cavuşin old town and Monestery
4. Lunch Break
5. Avanos Pottery Demonstration
6. Paşabağ Fairy Chimneys (Rock Formation )
7. Devrent Valley (Imagination Valley)
8. Carpet Cooperative School

ATTENTION ABOUT TOURS : If you would like to combine a hot air balloon flight on the morning of your tour, you will arrive back at hotel around 08:00 - 08:30 from the balloon flight, with more than enough time to enjoy breakfast and be ready for your day tour.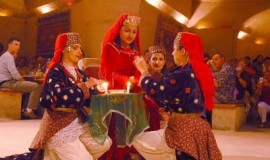 The Turkish Night Show highlights the dance traditions of various regions of Turkey, complete with traditional costumes and of course, exhilarating belly dancers. This lively performance is a great way to enjoy traditional Turkish music, dancing and join in the festivities during audience participation. Departure from hotel at 19:30 (winter) or 20:00 (summer) and drive you to one of the cave restaurants where the show is performed nightly and finish at 22.30 (Winter) or (Summer) 23.00.During the night the waiters will serve unlimited soft and alcoholic drinks with appetizers. The main course will be lamb with rice, the traditional wedding meal of Turkey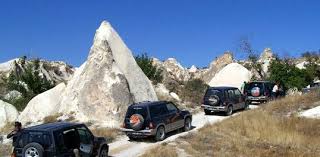 Cappadocia Jeep Safari Tours
One of the most exciting adventures in Cappadocia is exploring the region in an off-road vehicle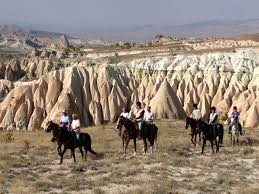 Horseback Riding Tours in Cappadocia
Cappadocia, known as the "Land of Beautiful Horses" is the ideal place to explore on horseback. Horses have held a distinctive place in Cappadocia history for thousands of years and the unique landscapes around Goreme are perfect for exploring on a native Anatolian or Arabic horse – with a real Turkish cowboy!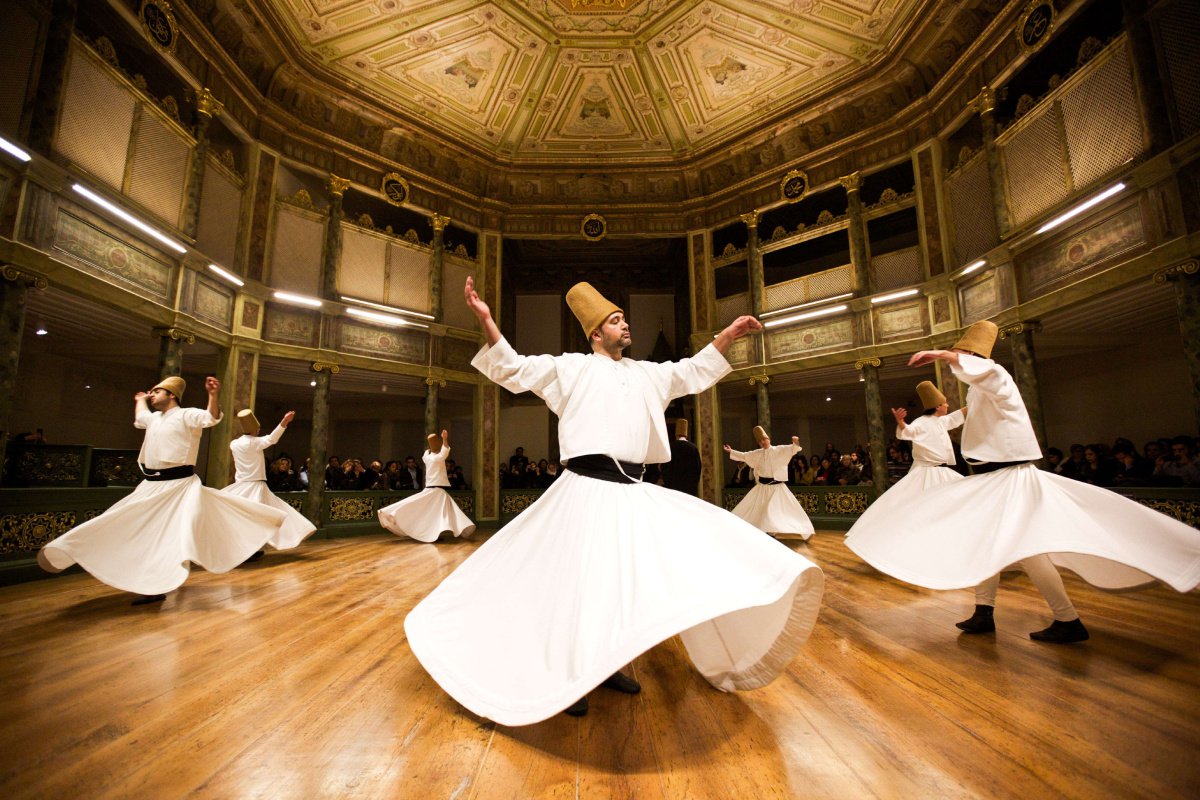 Whirling Dervishes Ceremony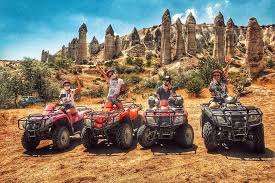 ATV excursions are an exciting, fun and another way to see Cappadocia. Unique and Spectacular Valleys of Cappadocia giving us an opportunity to experience one of the best Quad Safari of the World.

ATV Excursions are tours in which you have adventurous and exciting moments with your family avoiding all the stress and away from the urban life.​